---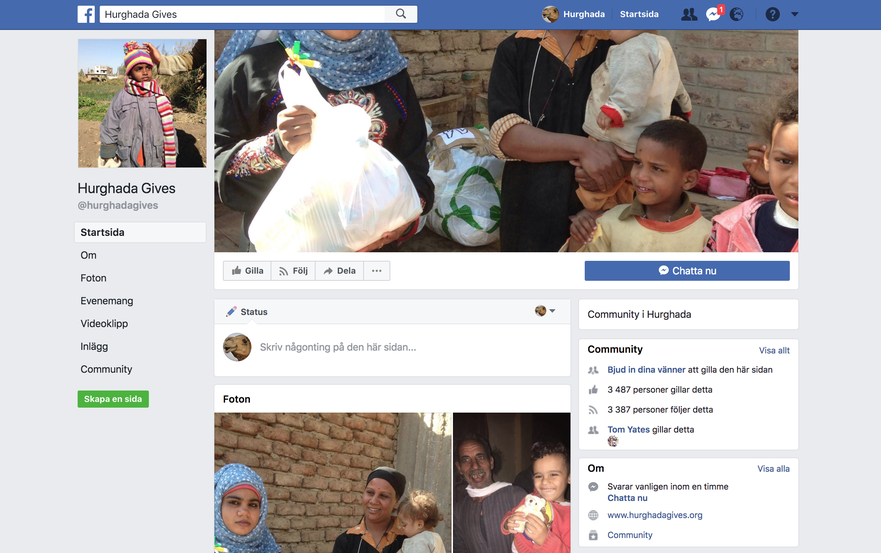 Hurghada Gives is a charity for the less fortunate in Upper Egypt and in particular the children. Behind the many luxury hotels and the all-inclusives in Egypt are real people living in dire poverty.
If we can afford to go on a holiday, we can also afford to share with people in need as it doe not take much to make a real big difference for kids and families.
A mere 35 Egyptian Pounds will buy a basic food pack to help feed a small family for one week. 50 Egyptian Pounds will feed a family of 6 for one month.
So do as we did and log on to the Hurghada Gives website and make sure you make a donation. It will make a huge difference for someone that does not have much.
About us:
Our holiday rentals in Hurghada are located at  Tiba Resort and soon Sheraton Plaza and Tiba View available for holiday rentals as they are being launched with low rental rates despite the fact that we are getting busier by the day as the demand increases.
Get a free home made pizza with two free soft drinks when you rent one of our rental apartments at Tiba Resort located only a few mins drive from El Gouna and only 400m to the public beach and ideal for kitesurfers and watersport fans of all kinds.
Enjoy 10% discount at the Tiba Resort Café throughout your whole stay with us along with other great discounts available in your apartment upon check-in.
Book online today or contact us for more information and remember that you can pay using cryptocurrency such as Bitcoin, Ethereum and other main Altcoins when you book with us directly.
Follow us on Facebook for the latest updates, promotions and special offers.
---
We will welcome you with two free soft drinks and a free home made pizza (Tiba Resort) and other available discounts listed in your apartment. Also enjoy a 10% discount at the Tiba Resort Café when you rent one of our apartments at Tiba Resort in Hurghada. Everything is home made so make sure you enjoy a hamburger with fries, cakes, curry with nan bread, pizzas, ice cream, crispy fish fillets and lots of hot and cold beverages right by the swimming pools or in the swimming pools those really hot days.
---