---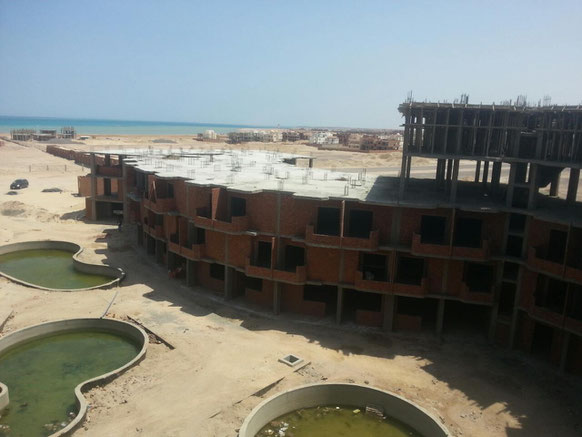 It does not look like much but it certainly will be once it is finished. 
It will look stunning as you can see in this post and just imagine sitting on the balcony on the very front of the building and on the very top floor. 
Five swimming pools tell the tale of excellent facilities and a location to match with only a few mins drive to El Gouna.
Perfect for kitesurfers as it is only 400m to the  non crowded public beach of the beautiful Red Sea.
If you are in the market for a rental apartment in Hurghada, long term rental or short term rental, we are the right people to talk to.
We offer affordable fully furnished and fully equipped rental apartments at various locations in Hurghada.
Book your rental apartment online using any of the major rental websites in the world.
Follow us on Facebook to get the latest updates.
---