---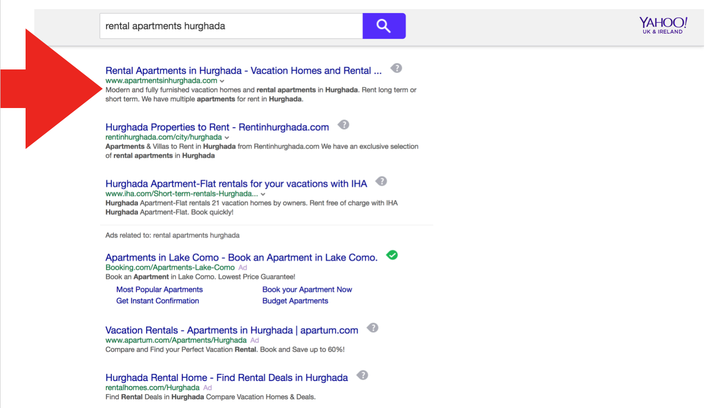 It is always a good sign of trust when you climb the rankings on the top search engines such as Yahoo! and Google
In record time, we have climbed quite a lot thanks to happy clients and consistency in what we offer, namely top notch rental apartment in Hurghada, Egypt.
We have worked hard to establish a trustworthy reputation not least by getting certified and trusted on many of the major rental websites such as HomeAway, FlipKey, 9Flats, Wimdu and AirBnB.
The past few months we have also enabled payment with cryptocurrencies such as Bitcoin and Ethereum which we are first in Hurghada, and perhaps Egypt, to do.
So now you can rent an apartment at Tiba View, Tiba Resort and Sheraton Plaza and pay securely with cryptocurrency and at affordable rates.
How is that for being client friendly?
Contact us today for more information or chat with us by clicking on the camel at the lower right corner
---