---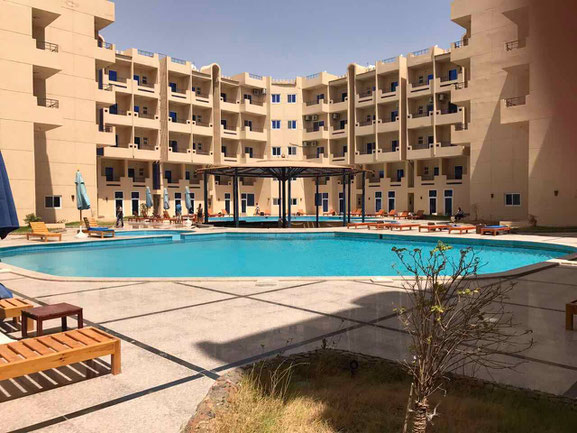 We have some good news from Tiba Resort where we have three stunning rental apartments available heading into vacation season in Europe.
The swimming pools have been cleaned and are now in tip-top condition.
The remaining lifts are about to be fixed and the free WIFI will be switched on soon.
Our clients will always have access to WIFI anyway as we set up separate WIFI if the WIFI at Tiba Resort should not be up and running so no need to think about that.
Tiba Resort is located only a few mins drive from renowned tourist resort of El Gouna where you find excellent restaurants, bars, entertainment and golf courses.
Not to mention the excellent rates we offer.
Contact us today if you are in the market for a long term, or short term, rental apartment in Hurghada.
---